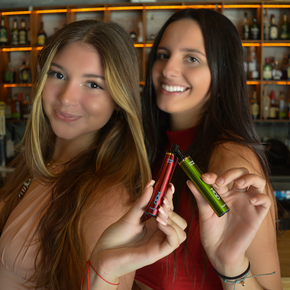 And while candy flavors are always attractive and tend to be among the most popular, be sure to ask for the cannabidiol (CBD) oil, a legal way to get the calming, sativa-like effects of medicinal marijuana without the psychotropic effects.
Rubii Vape Shop is located at 768 W 41st St, Miami Beach, FL 33140.
You can cal them at (786) 355-4424 and find out everything you need about the latest vape products.
Rubii Vape Shop is a great smoke shop on the corner. They have everything you need. The staff is super nice! It's amazing how they everything you'll need for your vape and smoke experience. If you have any need for smoking accessories, check them out. - Alex T. The Rubii Vape & Smoke Shop Miami Beach is one of the best shops in town. The owners and store manager we spoke to are knowledgeable, approachable and passionate about their lifestyle,...
Read more